In today's gig economy, many people look for side hustles that boost their income. Mystery shopping is a rewarding and interesting choice. Individuals can earn money by analyzing and providing feedback on various items, services, and customer experiences through mystery shopping. The tips in this post will help you maximize your earnings from mystery shopping.
What is Mystery Shopping?
Let's answer this question: Mystery shopping or sometimes it is called what is secret shopping, is a market research strategy businesses use to gauge and evaluate the caliber of their goods, services, and clientele. It employs people—known as mystery shoppers—to visit different establishments, including retail stores, restaurants, hotels, banks, or service centers while posing as regular customers.
The main goal of mystery shopping is to get unbiased and impartial feedback on many facets of the consumer experience. During their visits, mystery shoppers are given specific tasks, scenarios, or questions to complete. They pay close attention to and assess elements, including employee behavior, adherence to corporate standards, cleanliness, store layout, and general happiness. Other criteria they carefully monitor and analyze include customer service and product expertise.
Companies benefit from mystery shopping because it allows them to find areas for improvement and make informed business decisions. The feedback provided by mystery shoppers assists businesses in assessing their strengths and weaknesses, measuring consumer happiness, and improving the overall quality of their products or services.
Companies and customers both benefit from mystery shopping. It enables businesses to monitor and uphold high standards as a quality control measure. It gives useful feedback for training personnel, process optimization, and improvement of customer experience. On the other hand, Mystery shopping benefits consumers by improving products, services, and customer service as companies seek to meet and surpass expectations.
Overall, mystery shopping is extremely important for organizations to continuously develop since it gives them practical ideas and helps them provide outstanding customer service.
Benefits of Mystery Shopping
Mystery shopping, commonly called secret shopping, is an effective method organizations use to assess and enhance customer service and broad consumer experience. It involves hiring mystery shoppers who take on the role of regular consumers and give in-depth feedback on their experiences. Businesses can profit from mystery shopping in various ways, including:
Customer Experience Assessment: Mystery shopping allows you to evaluate the consumer experience firsthand and objectively. By imitating real customer interactions, mystery shoppers can assess several factors, including employee behavior, product expertise, cleanliness, response speed, and overall service quality. Businesses may improve the customer experience by using this feedback to pinpoint their strengths and potential improvement areas.
Performance Measurement: By using mystery shopping, businesses can evaluate how well their staff members perform compared to pre-set service standards. Businesses can objectively evaluate how effectively their personnel are meeting customer service requirements by giving the mystery shoppers certain criteria to consider. This information offers team and individual performance perceptions, allowing for more focused coaching and training initiatives.
Identifying Training Needs:  Businesses can find areas where staff may need more support and training gaps through surprise shopping. If mystery shoppers repeatedly point out problems or shortcomings with particular areas of the customer experience, it suggests the need for targeted training initiatives. In order to enhance staff knowledge, abilities, and service delivery, these training needs must be addressed.
Consistency across Locations: Mystery shopping ensures consistency in providing services for companies with numerous locations or branches. Businesses can compare and measure performance throughout their operations when mystery shops are conducted at various locations. They can use this data to find inconsistencies, exchange best practices, and put in place standardized service processes, all of which lead to a consistent client experience.
Competitor Analysis: The competition can be better understood through mystery shopping. Companies can better understand their advantages and disadvantages by using mystery shoppers to assess rival businesses. Businesses can use this information to pinpoint areas to set themselves apart and strengthen their competitive advantage.
Employee Recognition and Incentives: Mystery shopping allows recognizing and rewarding staff members who consistently give great customer service. Businesses can recognize and reward these employees when mystery shoppers highlight great employees and provide positive feedback about their interactions. It creates a great work environment and encourages staff to provide exceptional customer service when exceptional performance is recognized and rewarded.
Compliance Monitoring: Mystery shopping can support compliance in sectors with high regulatory requirements. Mystery shoppers might spot compliance problems or potential dangers by evaluating adherence to governmental and operational regulations. Businesses can use this information to take corrective action, maintain compliance, and lessen the risk of getting into trouble with the law or losing their good name.
Customer Satisfaction Improvement: Ultimately, the goal of mystery shopping is to increase consumer happiness. Businesses may improve the entire customer experience by utilizing the input offered by mystery shoppers. In the end, this contributes to the expansion and success of the firm by increasing client pleasure, loyalty, and favorable word-of-mouth recommendations.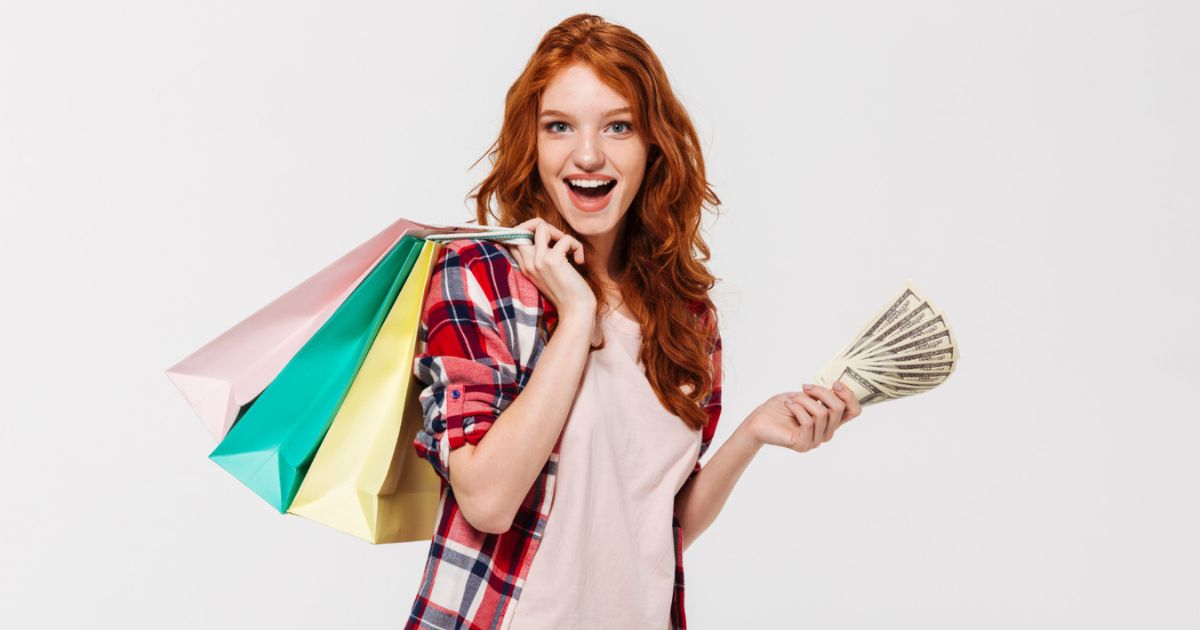 How to become a mystery Shopper?
If you want to start with mystery shopping, here are some important steps you should know for how to become a mystery shopper. Let's explore them:
Investigate Mystery Shopping Firms:  Investigate reliable mystery shopping firms or agencies first. Find businesses with a solid history, glowing client testimonials, and transparent policies. Be wary of companies that charge a fee to join or offer unrealistic earnings.
Sign up with HS Brand: Consider registering with various mystery shopping businesses to boost your chances of getting assignments. It gives you access to a broader range of tasks, increasing your chances of discovering ones that match your interests.
Make a Profile: Make a profile on the website of the HS Brand to work with them. You'll probably be required to submit basic personal data, like your name, address, and areas of interest.
Recognize the Requirements: Familiarize yourself with each company's criteria and expectations. Certain assignments may have age or demographic requirements. Before applying for a certain task, be sure you meet the prerequisites.
Applying and passing the tests of qualification: In order to determine whether you are qualified for a given task, some mystery shopping businesses may ask you to fill out an application form and maybe take a qualification exam. Take these tests carefully and answer honestly to guarantee you're matched with the correct chances.
Read the instructions and rules: Read and comprehend the guidelines and instructions for each task in detail after being accepted to serve as a mystery shopper. Pay close attention to the assignment's objectives, particular tasks, and reporting requirements.
Accept and schedule tasks: Examine the specifics of the jobs as they become available and choose whether you're interested. Aspects including the venue, the timing, and any given remuneration should all be considered. Accept the task if it's appropriate for you, then plan when to finish it in the allotted amount of time.
Conducting the mystery shop: Remember to disguise yourself as a regular consumer when performing a mystery shop and mix in with the other customers. Consider the evaluation criteria, such as customer service speed, product knowledge, employee conduct, and cleanliness. Take thorough notes while there or immediately after to ensure accurate reporting.
Reports must be submitted on time: After doing a mystery store, send your report within the allotted time. Ensure your report is thorough, impartial, and reflective of your experience. Include any pertinent facts, remarks, or recommendations from the guidelines.
Payment or reimbursement received: Depending on the employer, you may be paid or reimbursed for your expenses. It can include anything from monetary payments to refunds for purchases purchased throughout the project. To get your reward, follow the company's payment processes.
Remember that the availability and frequency of mystery shopping opportunities may vary. Being persistent and the patient's a good idea, especially when starting because you might get fewer tasks.
Tips for Maximizing Your Earnings
Here are some tips for maximizing your earnings as a mystery shopper:
Check for Assignments on a Regular Basis: Keep an eye out for updates and frequently check the websites or portals of the mystery shopping businesses you've registered with. Being quick to accept assignments can assist in gaining more possibilities because assignments frequently have limited slots and can fill quickly.
Be adaptable when it comes to assignments: Being adaptable in the assignments you accept can help you make more money. Some assignments may provide better pay or additional benefits, such as reimbursements or bonuses. You can capitalize on these chances by being open to various assignments.
Keep Deadlines in Mind: Meeting deadlines is critical in the mystery shopping industry. Complete your assignments by the deadline and turn in your reports on time. Your reputation will improve, and you'll have a better chance of getting additional jobs if you consistently complete them on time.
Increase Your Productivity:  As you gain expertise, work on increasing your efficiency without sacrificing the caliber of your work because doing tasks quickly and accurately enables you to accept more jobs and boosts your income.
Maintain a Professional Attitude: Give each assignment your full attention and professionalism. Pay close attention to the instructions the mystery shopping firm gives you, and include thorough, impartial, and truthful feedback in your reports. Delivering high-quality work regularly can result in repeat contracts and excellent ratings, opening doors to more profitable prospects.
Look for higher-paying jobs: Higher-paying or more specialized projects might be available from some mystery shopping firms. Look for these possibilities and consider applying if your interests and talents match. These assignments may demand more difficult evaluations or specific qualifications, but they may pay more.
Consider Getting More Training or Certifications: Think about enhancing your skill set by obtaining further education or credentials related to the mystery shopping sector. Companies may place a premium on certain credentials, such as those related to customer service or understanding of a certain industry. These credentials can make you more appealing to clients and raise your earning potential.
How much are secret shoppers paid?
Secret shopper pay can vary significantly depending on several variables, including the complexity of the assignment, the location, and the mystery shopping firm you choose to work with. Secret shoppers are usually paid a fee or reimbursed for their time and expenses. Mystery shopping missions can cost anywhere from a few to several hundred dollars. Lower rates, often $5 to $20, are sometimes offered for simple tasks requiring little effort, including going to a store or making a phone call. Assignments requiring more extensive evaluations or specialized abilities, such as preparing a detailed report on a luxury hotel or appraising a high-end car dealership, may pay more.
Secret shoppers may be compensated for purchases they purchased as part of the assignment in addition to the fee. It can take more money to rely on mystery shopping alone as your main source of revenue. It can, however, give additional money or benefits, such as free products or services.
How to Perform High-Quality Mystery Shops?
Conducting high-quality mystery shops requires great attention to detail and a professional attitude. Here are some pointers to help you perform successful mystery shops:
Acquaint yourself with the rules: Read and comprehend the guidelines offered by the mystery shopping firm. Pay close attention to the assignment's precise requirements, directions, and objectives. Before you begin the shop, clear up any uncertainties.
Plan ahead: Examine the assignment specifications, location, and background information. Investigate the company or establishment to better understand its products or services. Make a list of what you need to look out for while shopping.
Behave as a Regular Customer: During the mystery shop, blend in easily and act naturally. Avoid calling attention to yourself by dressing appropriately. Interact with the employees and explore the institution like any other consumer.
Observe and Take Extensive Notes: Pay great attention to every aspect of the shop. Take note of employee behavior, client interactions, cleanliness, product quality, and other pertinent criteria. After the visit, take accurate and thorough notes while the experience is still fresh in your mind.
Be Unbiased and Objective: Maintain an objective and neutral attitude throughout the shop. Stay away from personal biases and concentrate on the specified criteria and principles. Based on your findings, provide an accurate evaluation.
Follow deadlines: Be professional and reliable by submitting your report on time. Late submissions can have an impact on your reputation as a mystery shopper.
Choosing the Right Mystery Shopping Company
When choosing the right mystery shopping company, Hsbrands is an excellent option. Hsbrands is a reputable and well-established mystery shopping company known for its professionalism, reliability, and commitment to delivering high-quality services. Here are some reasons why HsbrandS stands out as a great choice:
Experience and Reputation: HsbrandS has a strong track record in the mystery shopping industry. With years of experience, they have built a solid reputation for providing reliable and accurate client evaluations. Their extensive knowledge and expertise make them a trusted business partner seeking valuable insights.
Range of Assignments: Hsbrands offers various assignments across various industries. Whether retail, hospitality, healthcare, or automotive, they provide opportunities to evaluate different types of businesses. This variety allows you to explore different sectors and expand your mystery shopping skills.
Clear Guidelines and Instructions: Hs Brands provides clear and detailed guidelines and instructions for each assignment. Their guidelines specify the evaluation criteria, reporting format, and expectations, ensuring you clearly understand what is required. This clarity helps you perform the mystery shop more effectively and accurately.
Professional Support: Hs Brands maintains a professional and responsive support system. They are available to address any questions or concerns during the process. Their commitment to providing excellent customer service ensures that you have a positive experience as a mystery shopper.
Competitive Compensation: Hsbrands offers competitive compensation for their mystery shopping assignments. Their fair and transparent payment structure ensures your time and efforts are adequately compensated. They value the work of mystery shoppers and strive to provide a rewarding experience.
When it comes to mystery shopping companies, Hs Brands provides dependable and beneficial cooperation. Their industry expertise, reputation, clear guidelines, competitive salary, professional support, and ethical practices set them apart. Join Hsbrands for an unforgettable surprise shopping experience.
How to Enhance Your Skills and Knowledge?
You may take various measures to improve your abilities and expertise as a mystery shopper. Read blogs, articles, and books about mystery shopping to keep up with current trends and industry best practices. Attend webinars or workshops providing insights and training in customer service, communication, and observation.
Join discussion boards or online groups where knowledgeable mystery shoppers share their insights. To identify areas for development, actively seek feedback from mystery shopping businesses or clients.
Consider furthering your education with extra certificates or training programs on customer service, retail operations, or specific industries. Practice and improve your note-taking and reporting techniques for thorough and accurate evaluations.
Conclusion
Mystery shopping can be an enjoyable and rewarding side hustle, allowing you to earn extra income while providing valuable feedback to businesses. Following the tips mentioned in this article can maximize your earnings and enhance your overall mystery shopping experience.