Improve Online Shopping Experience Using Mystery Shoppers
Mystery shopping is an indispensable tool for enhancing the online shopping experience for consumers. Businesses can improve their customer service by learning from HS Brands Mystery Shoppers' insider feedback.
What Is Mystery Shopping? 
Companies use mystery shopping as a method for gauging how well they are doing in areas like customer service, product quality, and government compliance. Mystery shopping is an evaluation technique whereby third-party contractors (also called "mystery shoppers") pose as customers to gain insight into different facets of a company.
Mystery shoppers evaluate the quality of customer service provided by a company by observing how they greet customers, how they respond to customer requests, how long it takes to fulfill orders, and so on.
The mission of HS Brands, a global provider of mystery shopping services, is to assist businesses in enhancing the customer experience. Companies can learn where they should concentrate their efforts to enhance the online shopping experience by employing HS Brands' mystery shoppers.
HSbrands Online mystery shoppers will help businesses with the following questions:
1. Does The way products are displayed in the online store make them appear appealing to customers and encourage them to make purchases?
2. Does the user experience for online customers interactive and engaging? Can the desired product be found quickly?
3. Does the delivery provided by the online store on time and will be handled safely?
4. Does the product description match the product received? Are our products and sellers genuine?
5. Does the ordering and payment process safe and hassle-free?
6. Does the customer service provided are responsive and quick in resolving issues?
7. f the shipping is international, are there any customs issues?
These and other inquiries during online mystery shopping are analyzed, and the results are given to the Online store owner.
The results provide a thorough analysis of the shopping experience and highlight what needs to be changed and improved from the perspective of the target customers.
How Can Mystery Shoppers Improve Online Shopping Customer Service?
Mystery shopping is a powerful method for boosting the quality of service provided to customers. To gauge the quality of service provided to actual customers, HS Brands sends out "mystery shoppers" to act as patrons in various retail locations. They share their thoughts on the service they received, which can be used to make improvements or recognize employees for doing a great job.
The use of online "mystery shopper" operations is a cutting-edge method for gauging the quality of customer service provided by a company, and it can provide invaluable feedback to businesses.
HS Brands can provide feedback on a website or app by analyzing:
-the user interface
-usability
-and overall customer experience 
They can aid in identifying flaws or improvement areas in the customer experience and provide retailers with valuable insights into their customers' needs and preferences.
Customer care mystery shopping by HS Brands is another method for evaluating customer service.
Mystery shoppers assess the quality of service provided by a company's customer support staff and provide constructive criticism. 
Customer service aspects like: 
-response time 
-employee helpfulness 
can both benefit from this type of input.
Additionally, it can help find places where customer service is particularly strong, allowing stores to recognize and reward their staff for their efforts.
Mystery shopping can provide HS Brands' customer experience experts with valuable insights into customer service. Professionals with this level of expertise in customer service typically have useful suggestions for how businesses can enhance their interactions with customers.
Customers have the opportunity to voice their opinions on a variety of service-related topics, including:
-the friendliness of the staff
-the convenience of the store's layout
-the overall ambiance
To provide their customers with the best possible experience, retailers can use the mystery shopping services of HS Brands' customer experience experts to see where they stand in terms of customer service.
What Type Of Method Do Mystery Shoppers Use To Collect Data on Online shopping?
HS Brands uses online mystery shopping as an efficient research method for gathering data and assessing client feedback. Professional "mystery shoppers" are used to test a service under the guise of an actual customer and report back on their impressions.
Organizations place a premium on this sort of study as it improves their understanding of how they can better serve their clients and improve the quality of their offerings.
The online mystery shopping services provided by HS Brands cover a wide range of client preferences. 
Included in these services are:
-target mystery shoppers
-product evaluation
-mystery shopping surveys
Target secret shoppers – are hired to evaluate customer service in stores.
Product evaluations – are utilized to determine the quality of goods and services.
Mystery shopping surveys – provide customers with feedback regarding their experiences.
HS Brands ensures the accuracy and dependability of its mystery shopping services. To accomplish this, we employ experienced mystery shoppers with extensive industry knowledge.
In addition, we employ a stringent recruitment procedure to ensure that our mystery shoppers are dependable and trustworthy. HS Brands also provides extensive training to its mystery shoppers so that we can make informed judgments about the quality of both customer service and the products themselves.
HS Brands provides mystery shoppers for consumer surveys. This service entails mystery shoppers conducting customer surveys and collecting their feedback. This permits businesses to gain insight into the customer experience and the opinions of the products and services. The feedback is then utilized to enhance the quality of customer service and product performance.
HS Brands offers a variety of online mystery shopping services to collect data and assess customer feedback. 
These services consist of: 
-a targeted mystery shopper 
-product evaluation
-mystery shopping surveys
In addition, HS Brands offers a mystery shopper service to gain insight into the customer experience through a consumer survey. 
These services are: 
-dependable
-accurate
-exhaustive
and they assist businesses in enhancing customer service and product performance.
Mystery shoppers from HS Brands will do the following for you: 
-collect data  
-provide in-depth assessments 
that can be used to locate problem areas and formulate plans to boost patron satisfaction.
Companies can learn more about how their customers feel about their services through the use of mystery shoppers provided by HS Brands. This information can aid them in improving their offerings and responding to customer needs.
Online stores can benefit from the insights and recommendations of HS Brands' mystery shoppers, who are trained to look for and report on any problems that may arise during the customer's shopping experience. Businesses can also benefit from their ability to see where the customer journey can be enhanced by using these maps.
Insights gained from HS Brands' mystery shoppers can help businesses thrive in the e-commerce sector by improving the quality of the customer service they provide.
HS Brands mystery shoppers help companies figure out where they can make the most progress in enhancing the online purchasing experience. This can help them boost sales and improve their bottom line while also providing customers with a more enjoyable shopping experience.
How Can Mystery Shoppers Help Evaluate the Speed And Convenience Of A Customer's Online Shopping Experience?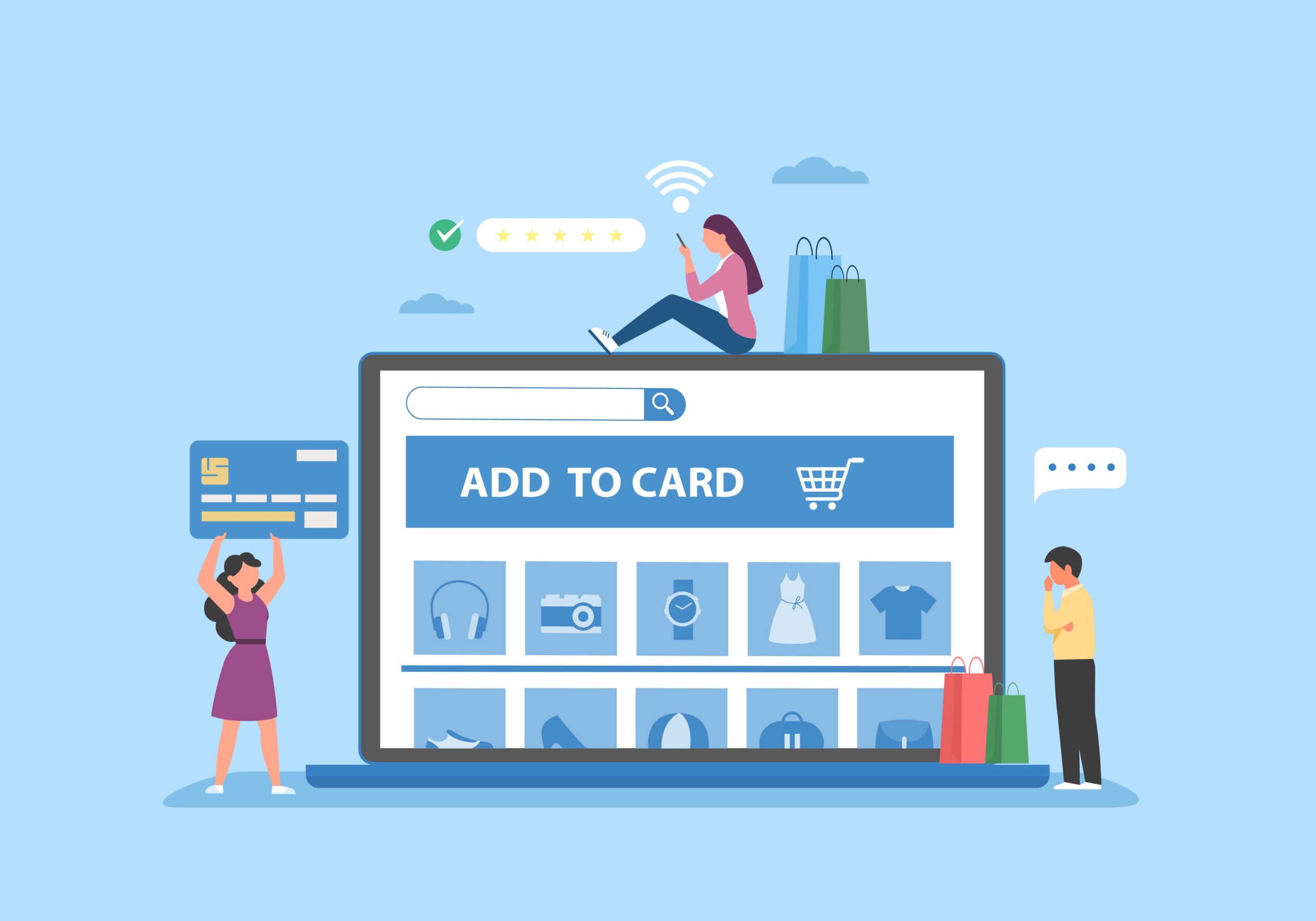 Mystery shopping online can be a useful method for assessing the speed and convenience of a customer's shopping experience. Online mystery shopping services are provided by HS Brands.
Consequently, businesses can monitor their customers from the time they begin an online search until they complete the transaction.
Mystery shoppers can evaluate:
-how quickly customers can find the products they need
-how quickly they can add those products to their shopping carts
-how quickly they can complete the checkout process
Customers have the option of rating the service they receive from sales associates.
The purpose of mystery shopping is to help businesses better understand their customers' shopping experiences so that they can streamline and simplify the shopping process for their clients. 
This may involve: 
-streamlining the checkout process
-ensuring the accuracy of product descriptions and images.
-providing helpful customer service
In addition, mystery shopping can be used by businesses to assess how customers react to new services or features and monitor their implementation.
As a whole, mystery shopping conducted over the Internet can be an effective tool for learning how customers interact with a business's website and figuring out how to enhance the user experience.
Analyzing how simple and quick their shopping experiences are should be a priority for any company that wants to raise the level of customer satisfaction and bring in new customers.
How Can I Improve My Online shopping business using Mystery Shopping?
As an online mystery shopper, you need to make sure that you have the right skills and knowledge to be a successful mystery shopper.
Creating a business plan for your mystery shopping operation should be the first thing you do to enhance this aspect of your work. A strategy for approaching the market, promoting your mystery shopping services, and attracting the ideal clientele should all be outlined here.
It is also helpful to learn about the various mystery shopping options, such as: 
– those that can be conducted in-person
– online
– over the phone
After laying out the groundwork for your mystery shopping venture, it's time to think about how you'll get the word out. 
This will involve: 
– identifying potential clients, 
– developing a marketing plan, 
– creating a budget. 
You should also consider how you will advertise your services, such as through social media, email campaigns, or other methods.
To excel as a mystery shopper, you need to know what you're doing and have the experience to back it up.
As part of this, it's important to have a firm grasp on mystery shopping fundamentals, such as:
-how it works 
-how to evaluate customer service
-what to do with the gathered information
In addition to this, you should have a solid comprehension of the market that you are operating in as well as the customers that you serve.
Lastly, it is essential to keep tabs on your advancement and regularly assess the results of your efforts. You will gain a better understanding of what aspects are succeeding and which ones require further development as a result of this.
You should also keep up with any changes that have occurred in the mystery shopping industry, such as new regulations or technological advancements, to stay one step ahead of the competition.
Monitoring and analyzing the progress of your investigations, as well as the results of those investigations, will allow you to guarantee that the mystery shopping services you offer are of the highest possible quality.
In a nutshell, if you want to get better at being a mystery shopper, you need to have the right plan, the right skills, and the right knowledge. If you pay attention to these guidelines, you will be able to guarantee that the service you give to your customers is of the highest possible standard.
By taking advantage of the support offered by the HS Brands mystery shopper program, you can improve your chances of becoming a successful online mystery shopper and even make a successful career out of the work that you do.
What Is The Importance Of Using Mystery Shoppers?
Businesses that want to ensure that their levels of customer service are as high as possible can benefit tremendously from using an online mystery shopping service. Mystery shoppers are people who pretend to be customers to evaluate how a business treats its clients.
Mystery shoppers' role as undercover customer service operations requires them to evaluate the quality of service that is provided to actual customers.
The mystery shoppers, who can provide helpful feedback on the quality of service and products while remaining anonymous to the staff of the store, can also identify any areas in which the company could improve its operations.
One of the most significant advantages of conducting mystery shopping online is that it allows companies to be more proactive in their approach to providing customer service.
Businesses can use "mystery shoppers" to uncover potential issues before customers even have a chance to raise a concern or make a complaint about the service they received. This enables businesses to address issues with customers in a timely and efficient manner, which in turn increases the level of satisfaction experienced by those customers.
Insight into the customer experience as a whole is another key advantage of online mystery shopping. Businesses have the opportunity to improve their understanding of the customer journey and how customers interact with the products and services they offer through the use of mystery shoppers.
The data gathered can be used to give customers better service and give them access to brand-new opportunities.
Lastly, online mystery shopping can be utilized to evaluate the efficacy of consumer survey services. Businesses can determine whether or not their survey services are providing the necessary insights and feedback by employing "mystery shoppers" to evaluate the quality of customer service provided to customers.
To better meet the needs and expectations of their customers, businesses can use this information to fine-tune their offerings.
When it comes to maintaining a high standard of customer satisfaction, there is no better method than online mystery shopping. By employing secret shoppers, businesses can gauge the success of their customer satisfaction surveys and take preventative measures to improve their service to customers. Companies can benefit from using HS Brands' mystery shoppers to improve customer service and attract new clients.
Increase Online Sales and Customer Satisfaction with HS Brands Mystery Shoppers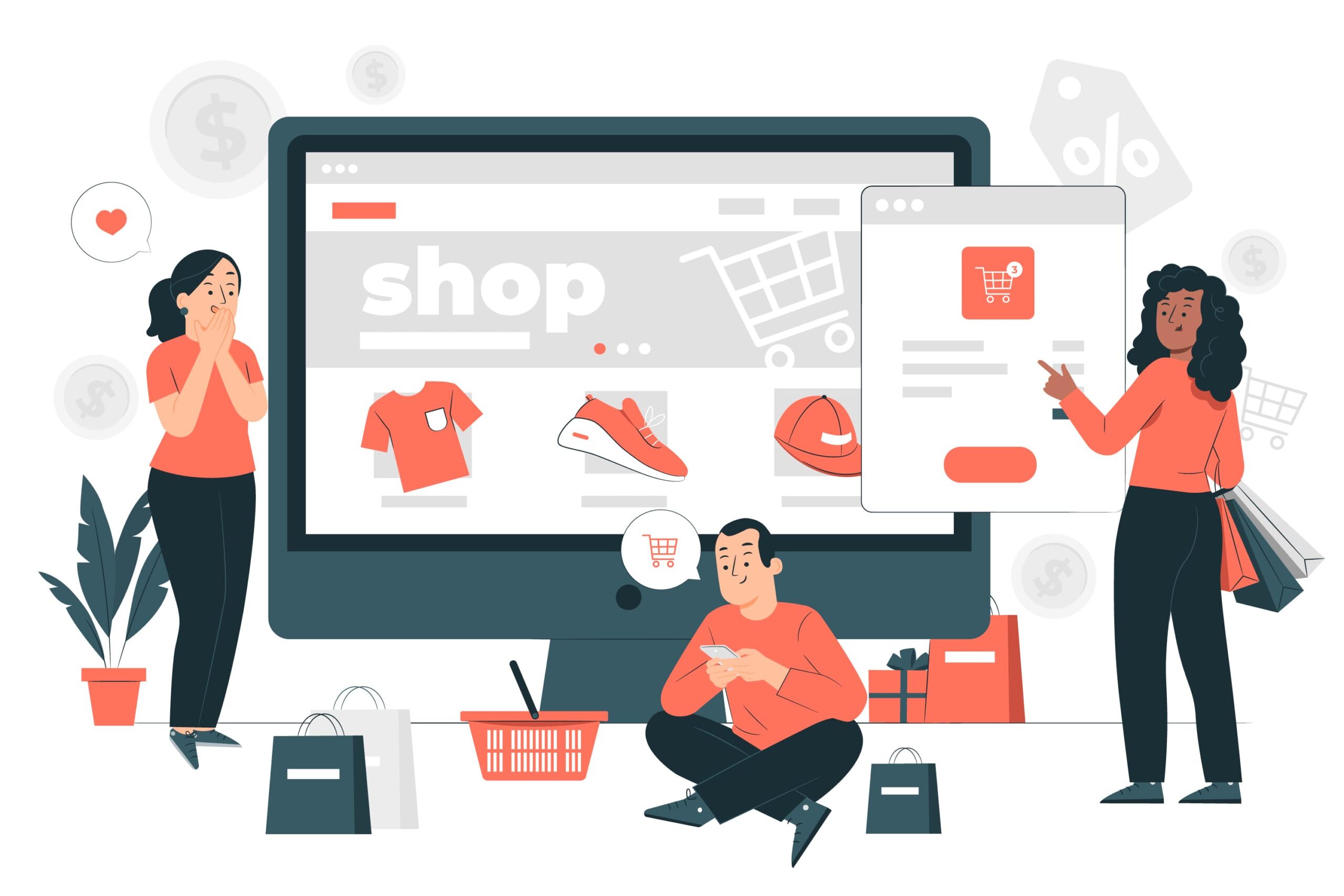 The act of shopping online has quickly become an integral part of our routines, and as a result, customers have come to anticipate a hassle-free and pleasurable experience. Companies can take their online shopping experience to the next level by leveraging the services of HS Brands Mystery Shoppers.
The professionals can assist businesses in recognizing areas in need of improvement and provide helpful insights into the point of view of customers.
Companies can create an environment for online shopping that is:
-user-friendly
-efficient
-tailored to the requirements of the customer 
if they incorporate the advice that has been given.
Companies can provide their customers with a more pleasurable and memorable experience when they shop online by doing things such as: 
– improving the design of their websites
– simplifying the steps involved in the checkout process
– providing outstanding customer service
Thereby, they can boost sales, customer satisfaction, and brand loyalty.
Employing the services of HS Brands Mystery Shoppers is a great way for companies to improve the quality of the experiences that their customers have while shopping online and take those experiences to the next level.
Mystery shopping is a powerful tool that can assist businesses in determining areas of the customer journey that require improvement and can help these businesses determine what those areas are. 
This includes: 
– navigation through the site and selection of products
– the process of checking out  
– assistance after a purchase has been made. 
Companies can obtain a comprehensive understanding of their customers: 
-expectations
-pain points
-areas for improvement 
by employing "mystery shoppers" to conduct detailed evaluations of the online shopping experience.
Working with HS Brands Mystery Shoppers gives businesses access to a pool of seasoned shoppers who can report back with in-depth analysis and suggestions for improvement.
Implementing the suggestions made by HS Brands Mystery Shoppers can help businesses increase customer satisfaction and the quality of their online shopping experiences. In addition to driving up overall sales and revenue, this may also boost customer loyalty and repeat business.
Moreover, companies that invest in enhancing their customers' online shopping experiences can distinguish themselves from their competitors and establish themselves as market leaders in their respective industries.
Overall, businesses have the potential to increase their online sales by using HS Brands Mystery Shoppers to evaluate and improve the shopping experience they provide for customers when they make purchases.
Businesses can increase the quality of their online stores by gaining a deeper understanding of the requirements and preferences of their clientele through the application of their existing knowledge and the analysis that they perform on that data.